21
Apr
"La Pin-Up Imprime Son Style"
photographer: David Vasiljevic
model: Sigrid Agren
magazine: French Elle
( via here )
the three…heels
Hi! We are three friends from Greece and here we are sharing our interests about fashion, music, cinema and inspiration. Heels suggest our passion about fashion and, most of all, a girly view that needs to be expressed on things that attract our interest and excite our mind. Tiny specks of joy that take us from breakfast to bedtime with a secret smile. Cause experiences are what matter to us the most... Welcome to our world!
featured heels
Based on a sheer neutral colour palette, Chanel's new make up collection for Spring – Summer 2013 is just like a fairytale!     

Rate this:

Chanel's artistic director Karl Lagerfeld gets inspired by the ripping tea ceremony in Japan and gives us a btand new girly spring/summer collection. (via here)

Rate this:
Top heels
old stuff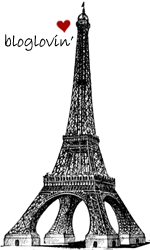 Follow @ani_spyr
!function(d,s,id){var js,fjs=d.getElementsByTagName(s)[0];if(!d.getElementById(id)){js=d.createElement(s);js.id=id;js.src="//platform.twitter.com/widgets.js";fjs.parentNode.insertBefore(js,fjs);}}(document,"script","twitter-wjs");